2D://yellow_bmw.r90
Corey ducked out of the rain under the bridge at work.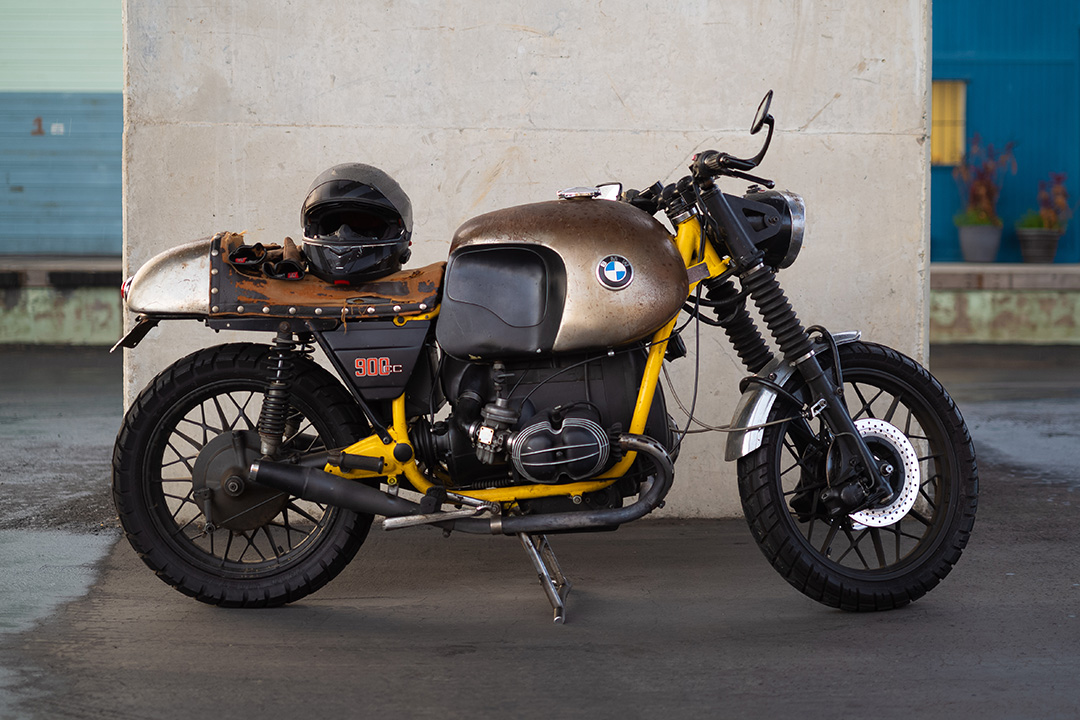 Yellow frame, Cafe hump, Little cigar style pipes, Headlamp, oh and trick Hienrich tank.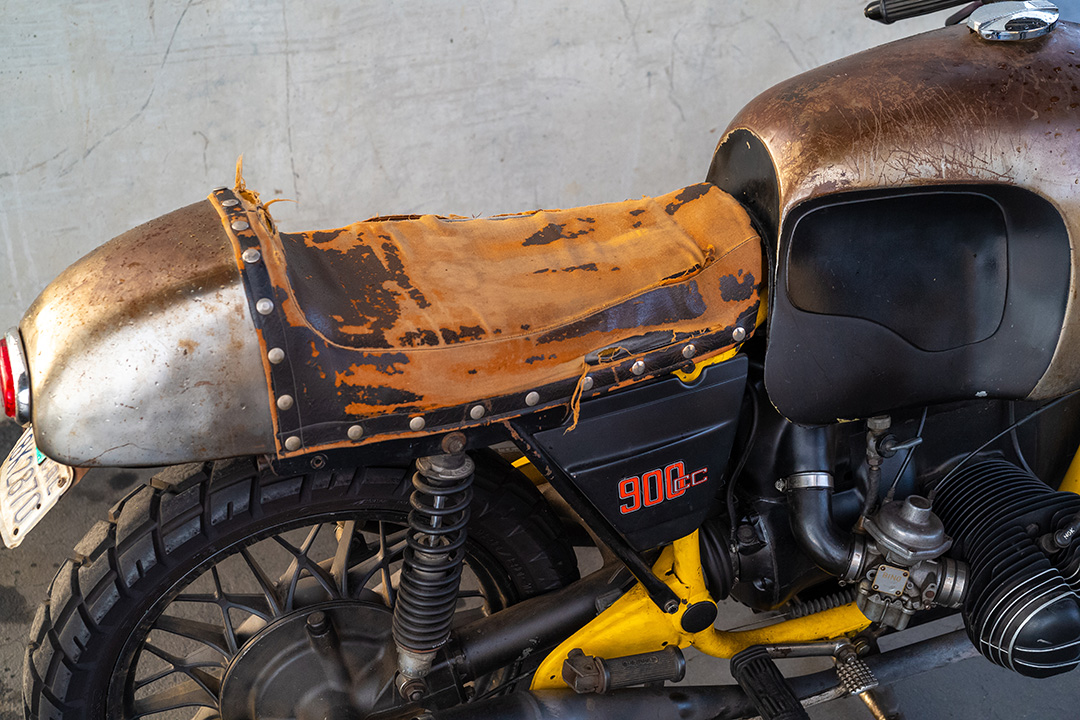 San Diegos sunny dry weather is catching up with the seat, but also preserves the raw tank and hump.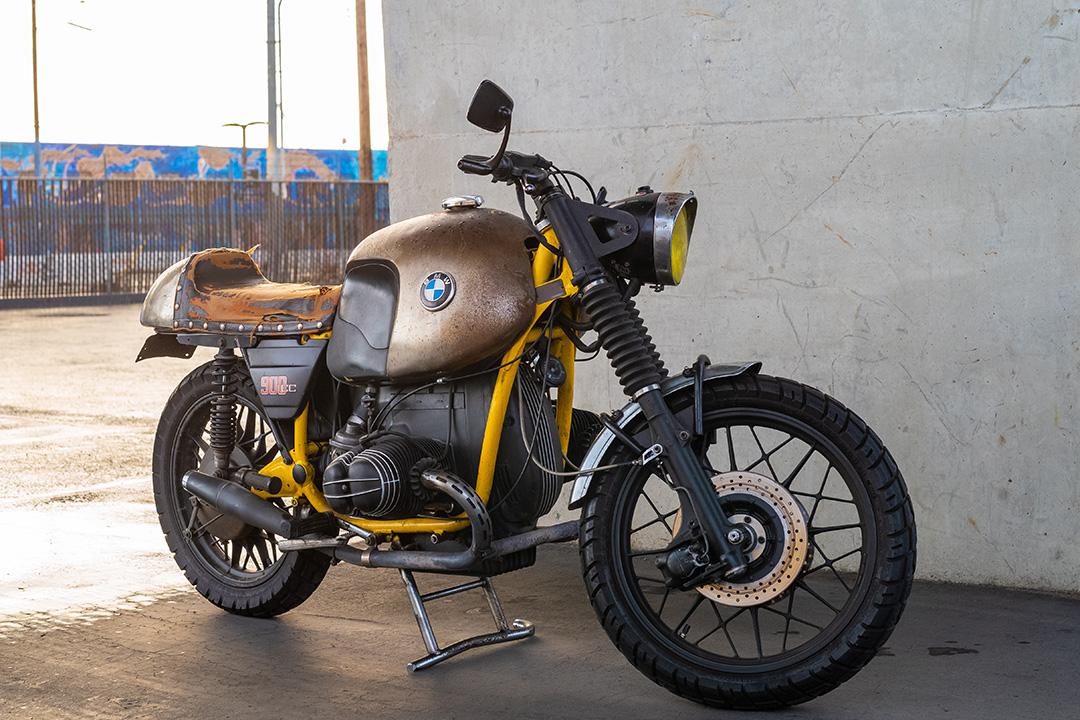 Fashion and function, a rolloff center stand has been fitted.
Lifting the bike enough to stabilize the machine you can start it up,
drop it into gear and roll off without the proverbial Hip Hump Thrust.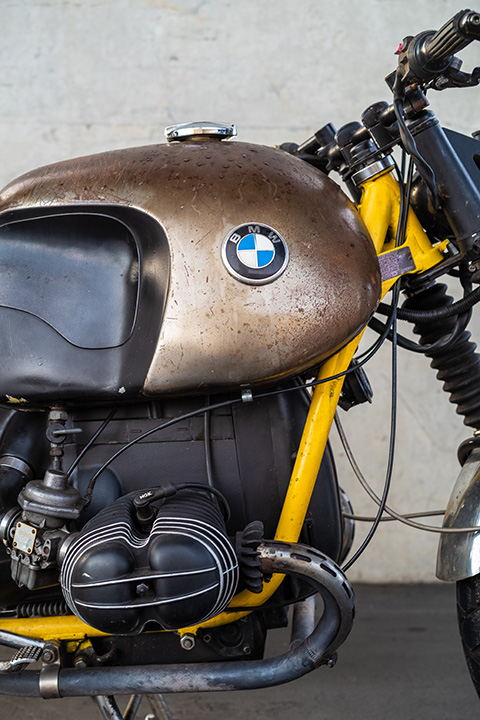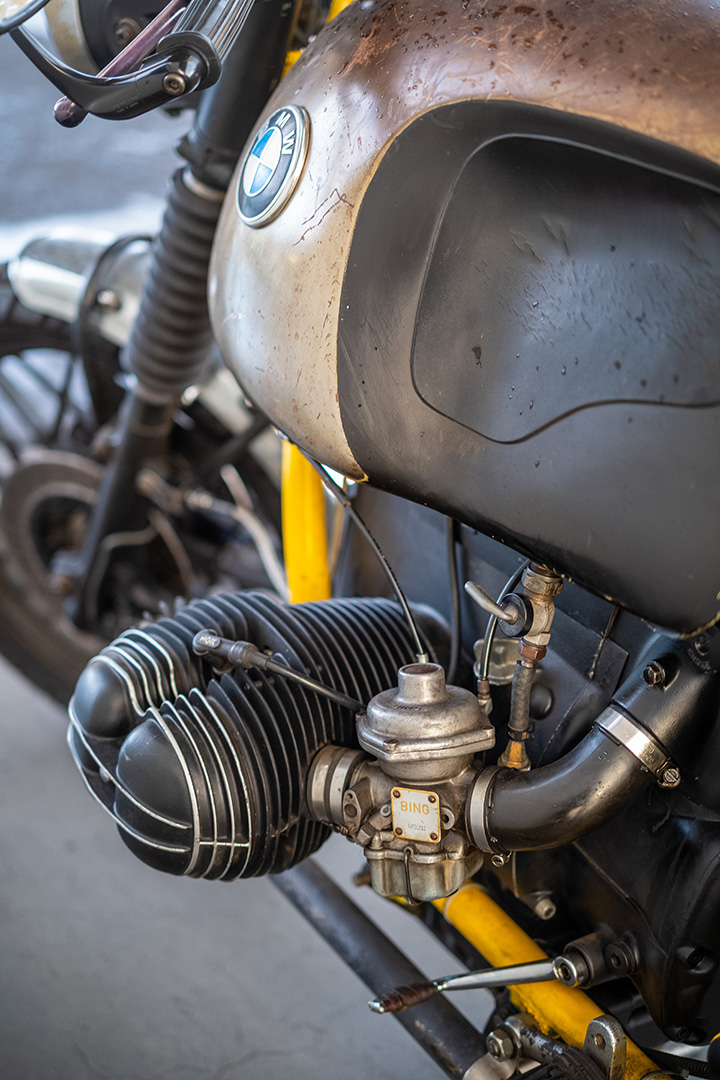 A natural patina has formed over the raw finish of the tank.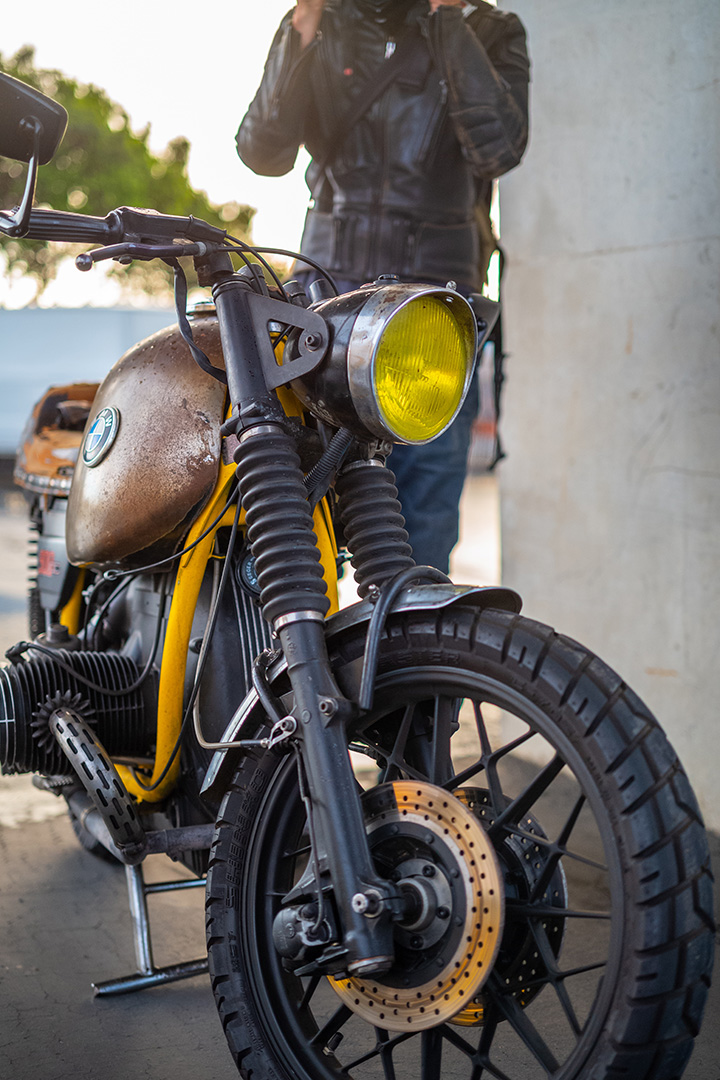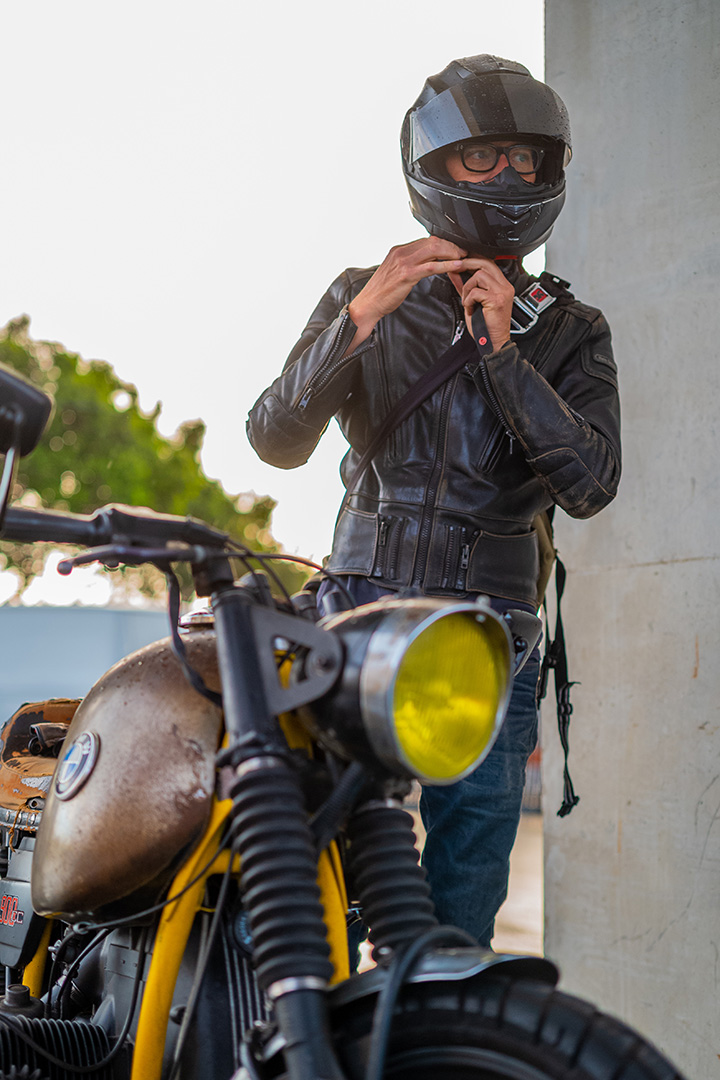 With the rain letting up, Corey suits up to get home before the next deludge.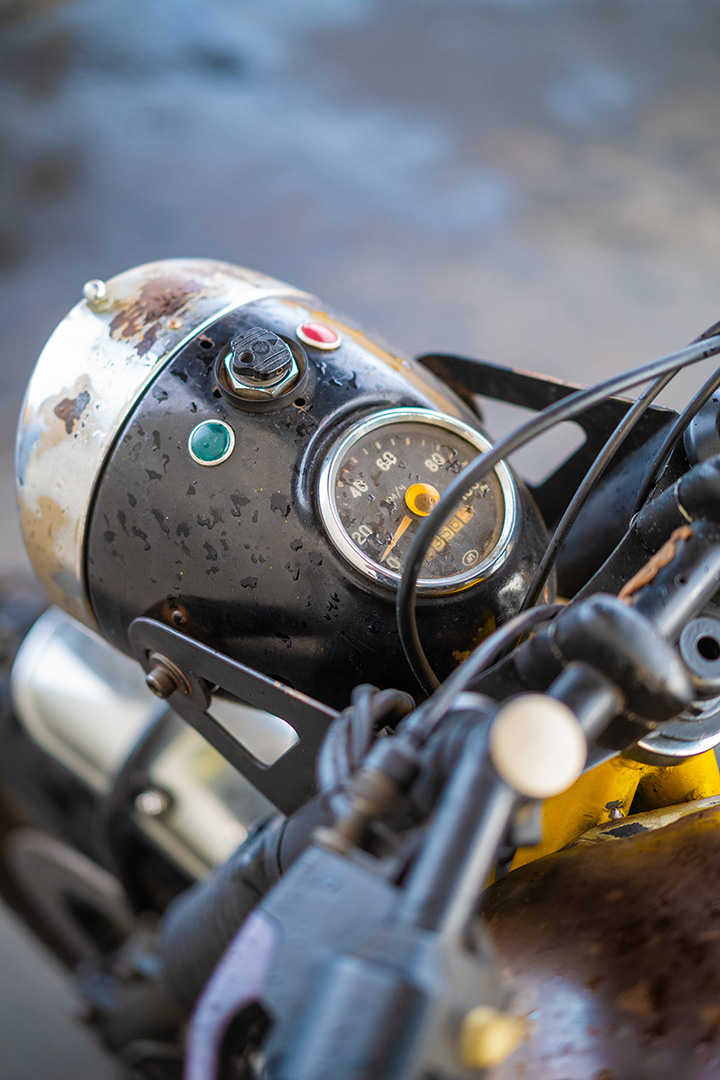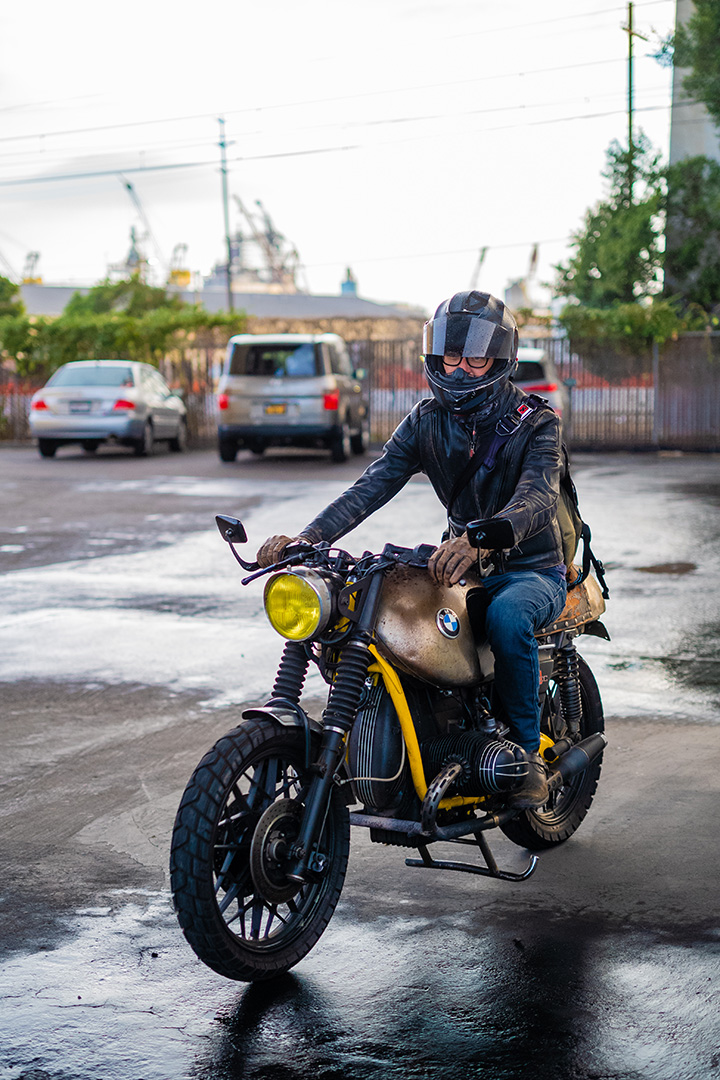 Perfect take off from The Starting Line.
-Home.