2d://HD_Museum.MLWKE
Listen, I am not exactly a Harley guy. I am not an Indian guy either... that being said I have always felt a need to see the collection at the museum in Milwaukee.
1950 and later HD bikes are all the same to me. The pre ww2 bikes are something special to see.
I took a bunch of poopoo pics while I was there... these are the select images.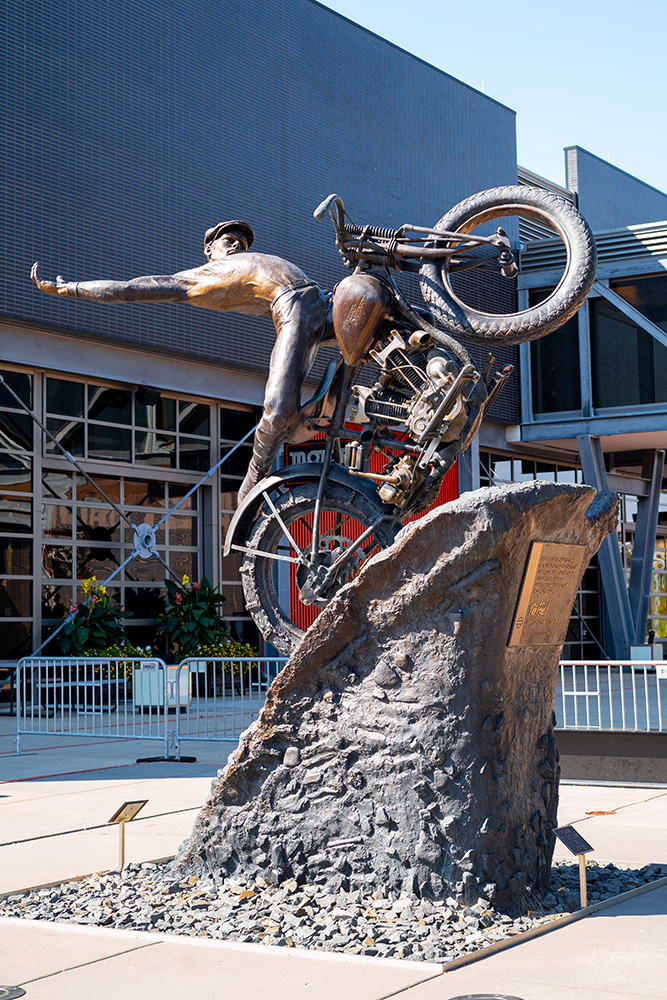 The Hill Climber by Jeff Decker.
You are greated by this massive bronze sculpture as you make your way to the front doors of the museum. It is a fantastic sculpture weighing in at 5000lbs and 16' tall.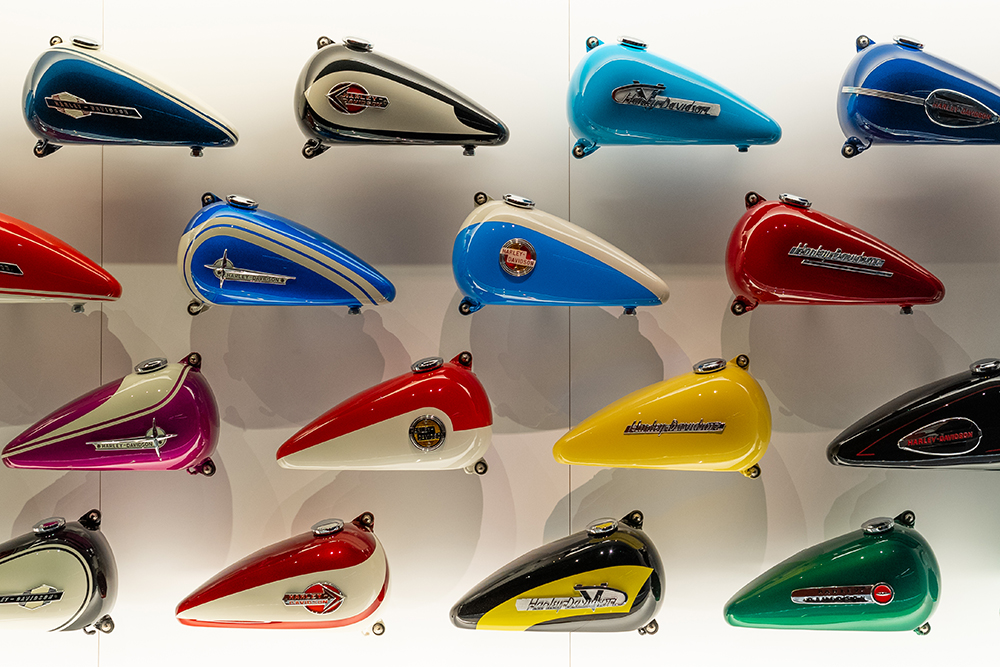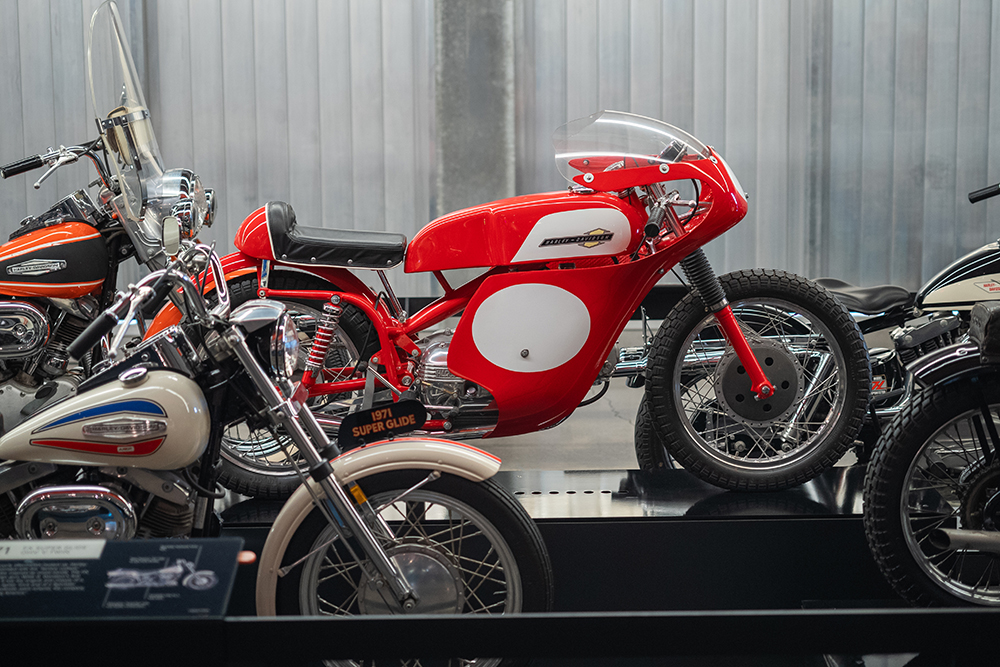 This is one of two prototype Live Wires that were put against the hardest test in recent times.
HD Supported Ewan McGregor and Charley Boorman riding from Ushuaia, Tierra del Fuego, Argentina to Los Angeles, California.
This machine was used by Ewan on the trip, it is on display exactly how it came off the long road. Cool Stuff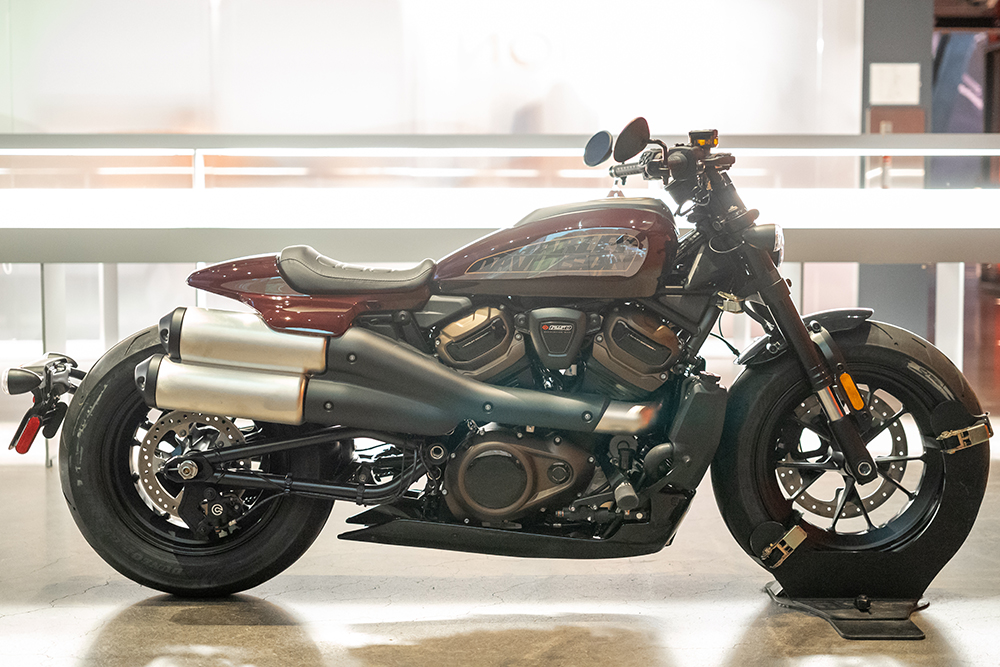 This is the new Sportster S, a bike that is taking a bit of a harsh reception.
Harley is making a push to evolve and move on from being the cruiser bike company.
They are taking a gamble by pissing of the purists with a new line up!
I actually like this new Sportster and what they are doing with the coming bikes. S was vibing on it too.
-Home.