2d://Falcon_Motorcycles.INBRRY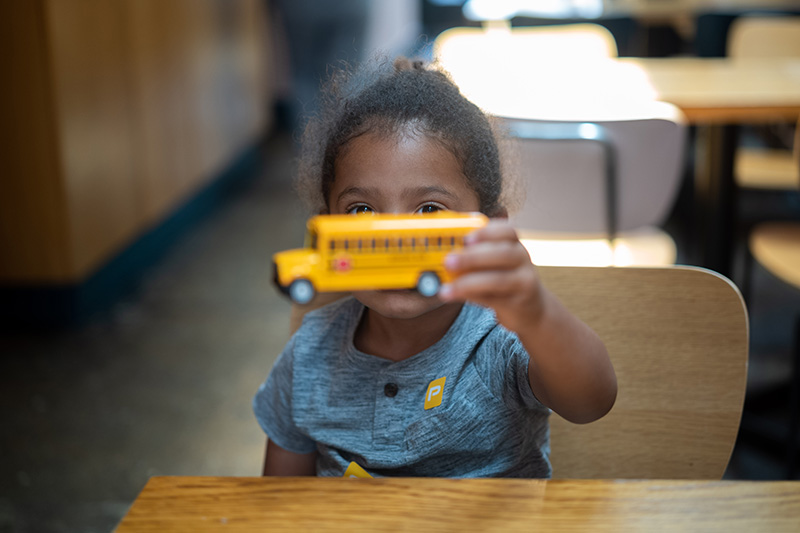 Wee Langston and I went to the Petersen in LA.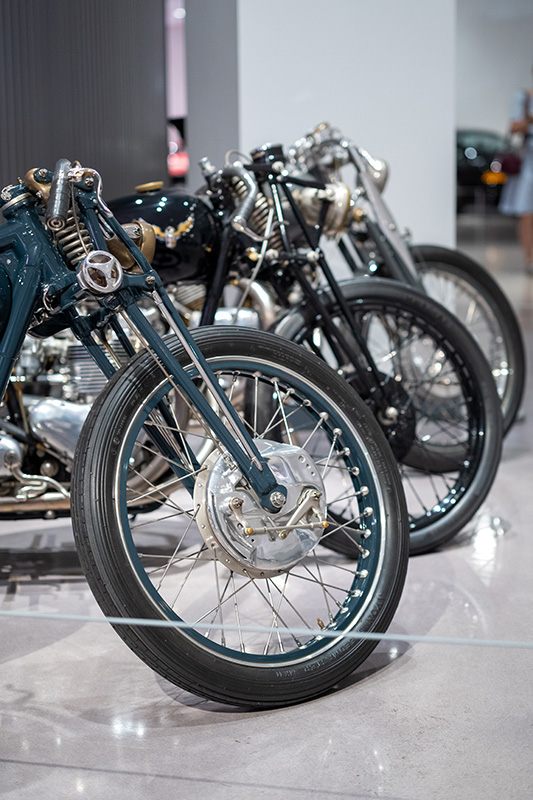 Happily greeted by Ian Barry's Falcon Motorcycles display.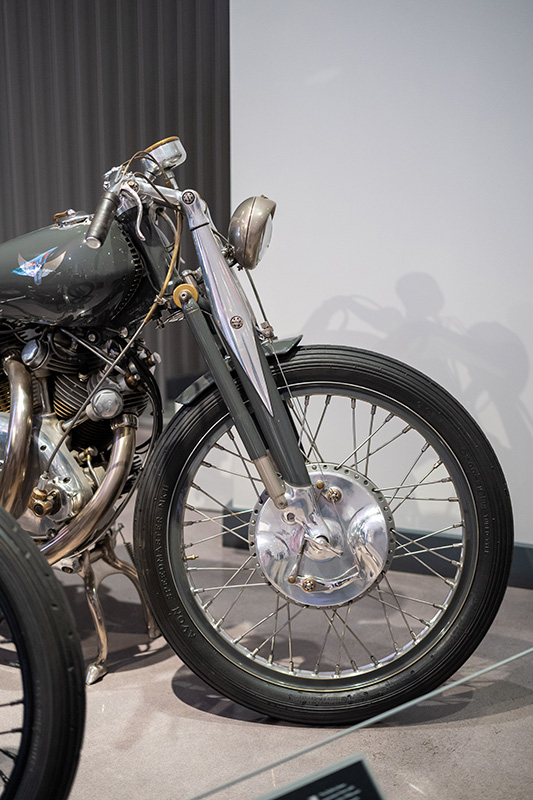 This is The Black.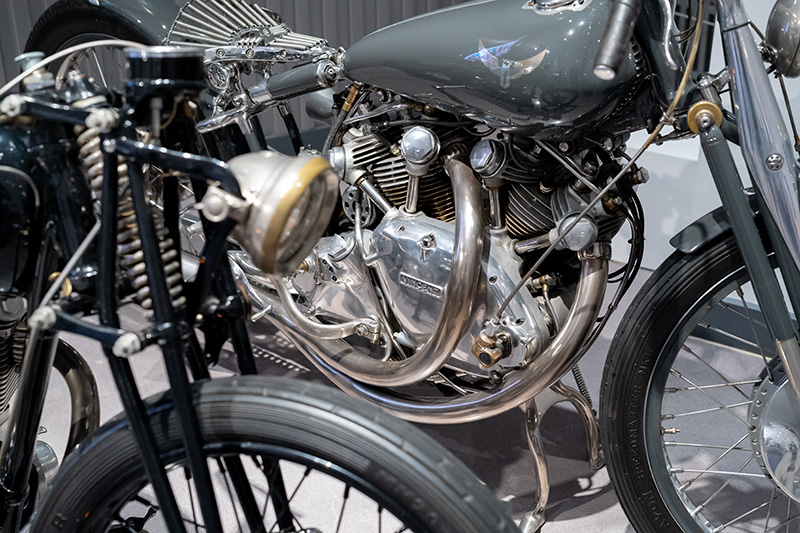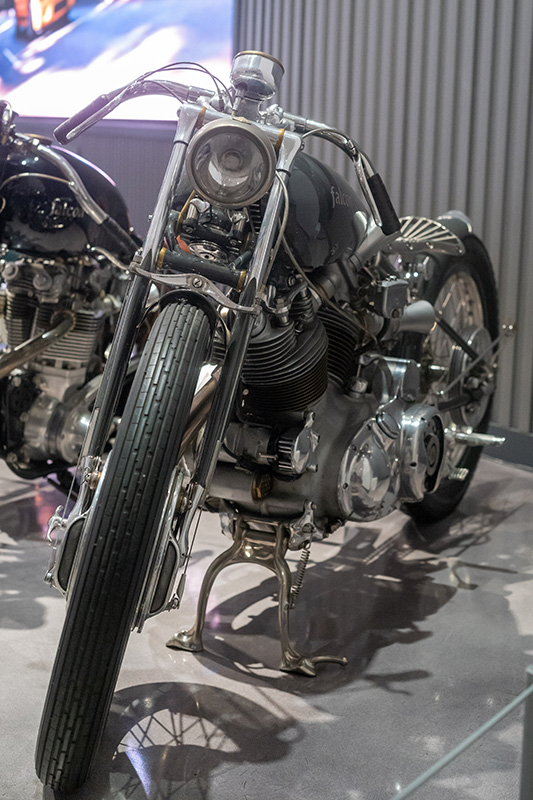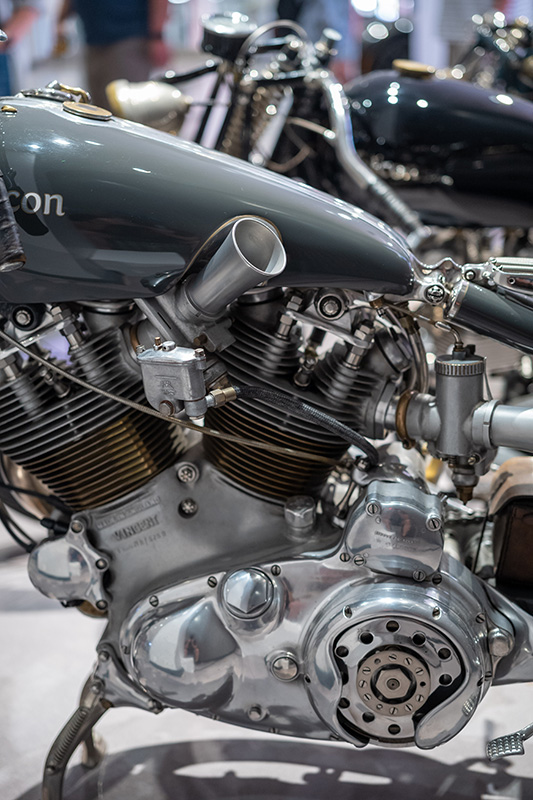 The Black is my favorite custom bike of all time. Sadly it's backed in next to a pillar...
Click the link to see a bike fully thought out from garage to the track and back. The video is the bee knees.
-Home.